CH Melrae's Serendipitous Force Majeure
Seren is co-owned with Maureen "Mo" Smith and Melrae Dobermans.
  Seren wins Best of Breed in Richmond  Jan 28, 2018. Thank you judge Edd Bivin. on June 1st, 2018  Seren finished her championship with a 5 pt major in Concord, NC. June 3 Seren goes Select Bitch for 5 pts towards her Grand Championship.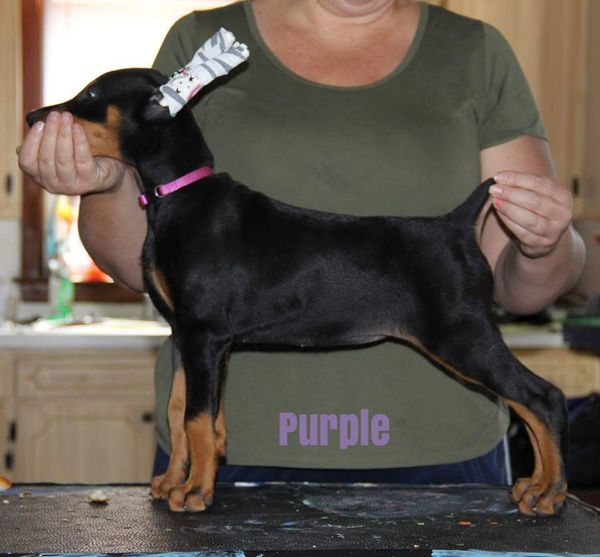 Starline's Sipping Something Sweet

AKC &UKC Ch. Marienburg's Aces R Wild CGC

Klobars Black Maiden v Starline

Ch Marienburg's American Idol

Ch Rahdy's Sail the Seven Seas

Ch Cambria's Nocona v Texas UD LC-11D

CH Cambria's Secret Desire BFL-1

Ch Orion's Rasberry Beret