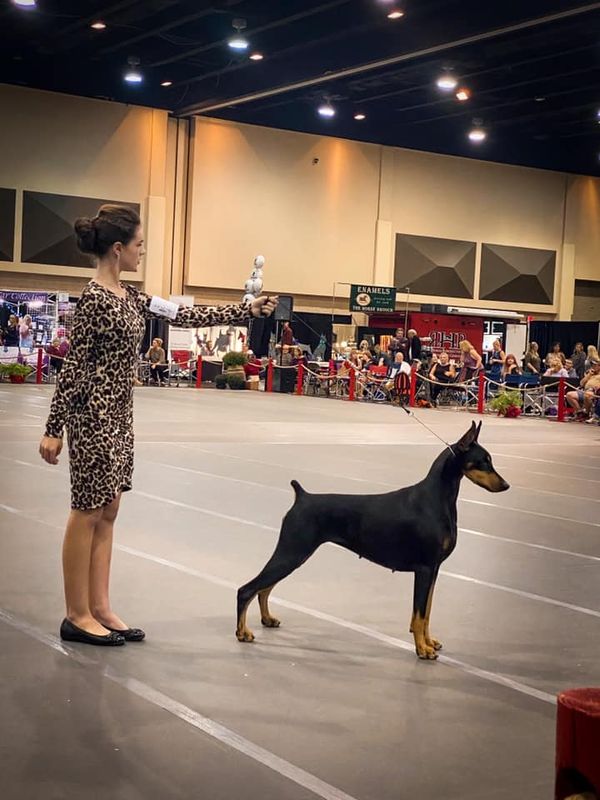 May of 2018, Poppy & I were lucky to have met Riley & her mother Morgan.  Riley started off at 9 yrs old showing her dog Pogo and they won Best Junior at the Corgi 2018 National and 2019 WKC Junior Showmanship Scholarship Finalist.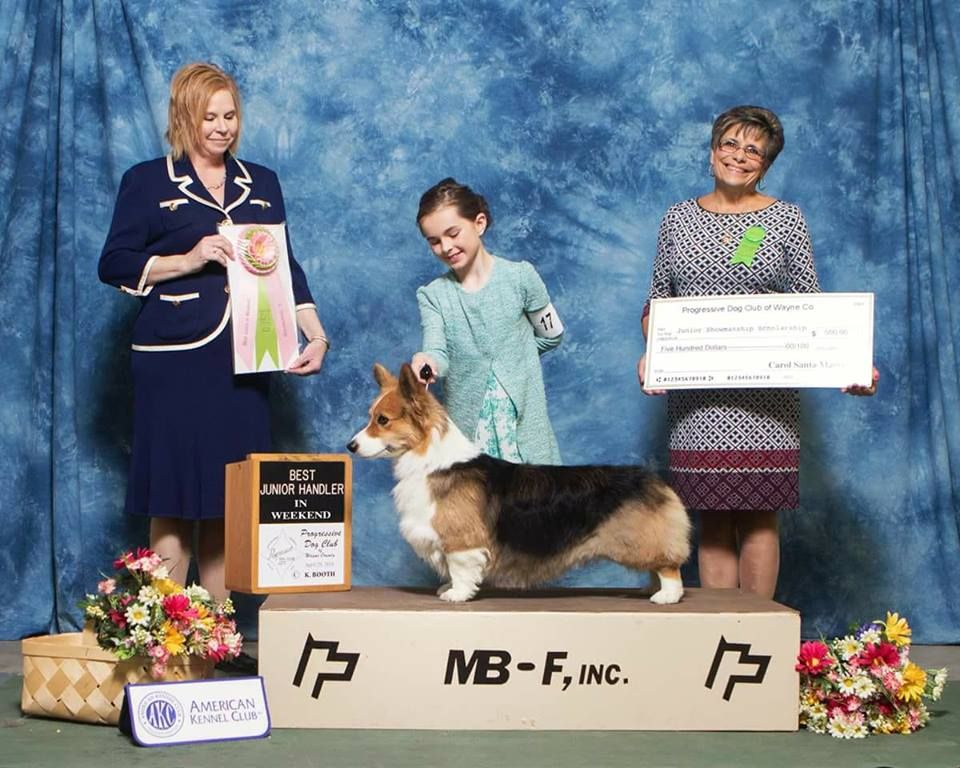 Riley was looking to start showing a doberman as well, that's were Poppy came in and her journey with dobermans began. Riley and Poppy after a few months together won Best Junior at the 2018 DCPA National and the following year Riley did it again with Poppy's niece Posh winning Best Junior at the 2019 DPCA National.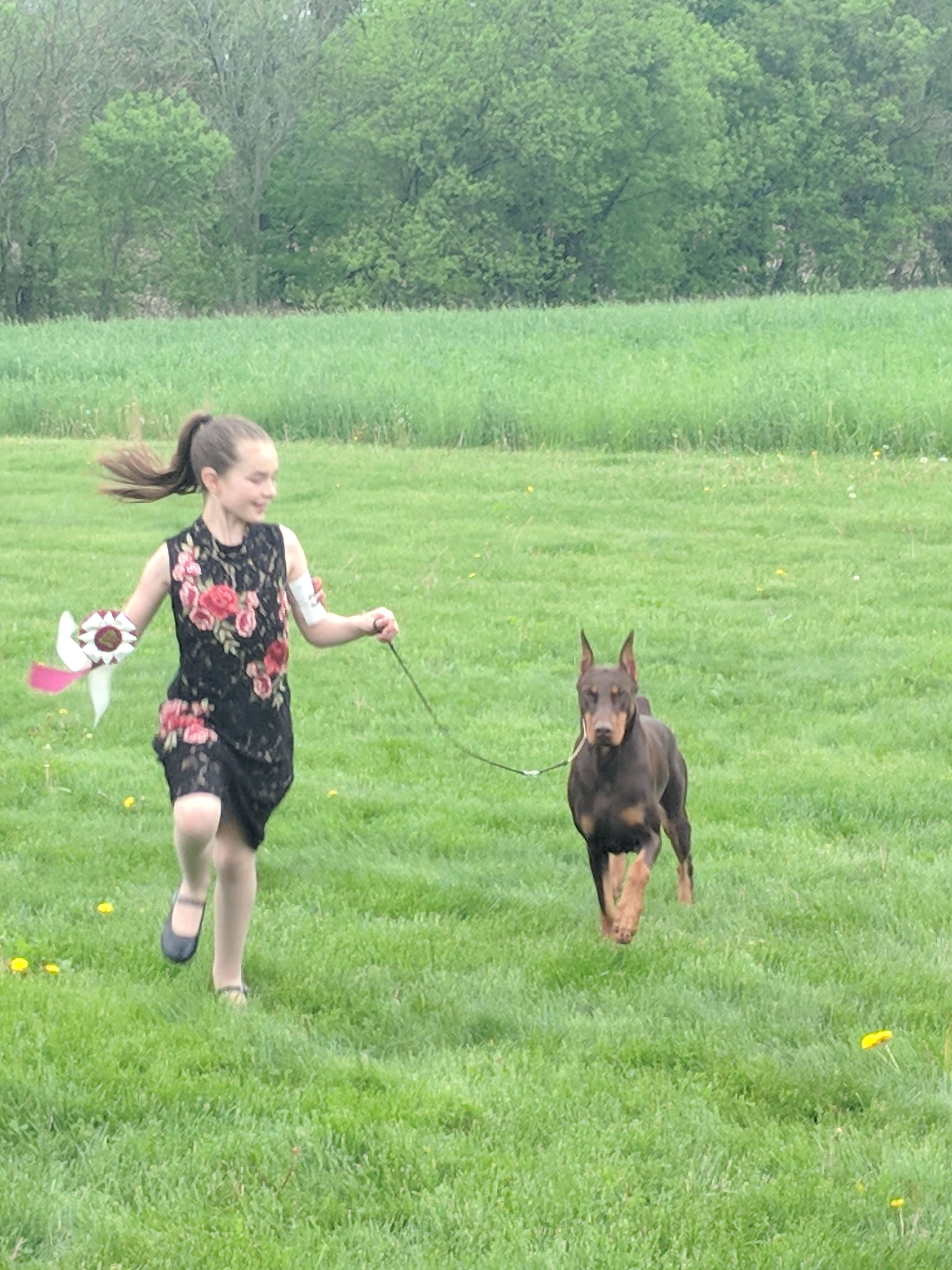 Riley is was ranked #6 Doberman Junior as of the end of 2020 with only showing two times that year!
Riley & Keller are currently ranked #1 Doberman Junior and #2 Working Junior after only a handful of shows from April-May 2021.  Riley will return to the show world in September 2021 and concentrate on showing Baskins the Beagle since they also are currently ranked #11 in Owner Handler Breed after 3 shows together.